Winners of #BESMA Sales Training Provider of the Year 2019 🎉
The ISM British Excellence in Sales Management Awards is the highlight of the sales industry calendar, shining a light on outstanding sales professionals and teams across the UK. The awards took place on Friday 15th November at Wembley Stadium, with an array of outstanding individuals from all aspects of the sales industry coming together to celebrate exceptional achievements.
Co-founded by former BBC Apprentice star and 42 under 42 Neil Clough and three-time BESMA finalist Nicole Plinston, Prime, a graduate/trainee sales recruitment and training company, was created with one clear goal in mind – to Change the Perception of the Sales industry and make it a career of choice.
Since Prime's inception in 2014, they have worked in relentless pursuit of this objective, training over 3,500 graduates and trainees, placing hundreds into their perfect sales careers. Prime are unique as they offer free sales training to all candidates both before and after they gain employment, giving them the skills they need to succeed. Their market-leading 90% retention rate of placed candidates is evidence of how their unique training process effectively prepares candidates for a successful career in the sales industry.
Prime's outstanding reputation is further supported by 60% growth in revenue year on year, offices in Manchester and London with a third planned for 2020, and the ongoing growth of its client base, adding another 43 new clients this year to their already sizable portfolio.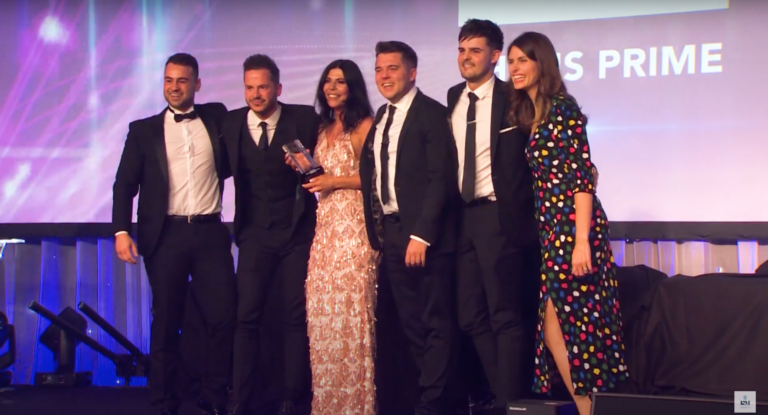 Winning the award this year is a testament to the way in which they are revolutionising the sales industry with their unique approach to recruitment and training. Co-founder and Training Director, Nicole Plinston said:
"BESMA represents sales excellence so to be selected as a finalist three years in a row is a fantastic achievement in itself. We are absolutely over the moon to have won the award for Best Sales Training Provider this year!
It's such an honour to be acknowledged alongside so many prestigious brands. To be recognised as a company that is professional and ethical in the sales arena and making a real difference to the sales industry is an amazing accomplishment, and one that we will no doubt be celebrating for a while!"
Following another successful year, Prime has plans to continue to Change the Perception of Sales, through further growth and expansion in 2020. Having recently launched their regional desk so they can recruit and train for companies across the whole of the UK, they are also set to open their 3rd office.